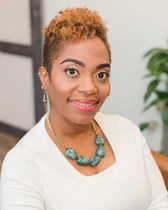 Dr. Jordan is a native of Virginia. She was raised in rural eastern North Carolina in a small town, Oak City. She attended the University of North Carolina at Wilmington graduating with a BS in Biology. She attended Virginia Commonwealth University School of Dentistry where she received a Doctor of Dental Surgery degree. Dr. Jordan journeyed back to North Carolina to attend an Advanced Education in General Dentistry program at the University of North Carolina at Chapel Hill. Dr. Jordan practiced in Virginia as a general dentist for almost four years prior to entering the endodontic program at Virginia Commonwealth University. During her time as a general dentist, Dr. Jordan worked with children for one year then entered academics in the Department of General Practice. She taught first year dental students Fundamentals of Occlusion as well as treated patients in the Faculty Practice.
Dr. Jordan is a member of the American Association of Endodontists, American Dental Association, Virginia Dental Association, Pennisula Dental Society, and Norman Lassiter/Old Dominion Dental Society.
Dr. Jordan is married with two children and two dogs. When time permits Dr. Jordan enjoys reading, bowling, going to new restaurants, fishing, and spending time with her family.
Dr. Jordan volunteers her time by teaching in the Graduate Endodontic Department once a month at Virginia Commonwealth University.